Jay M. Marumoto M.D.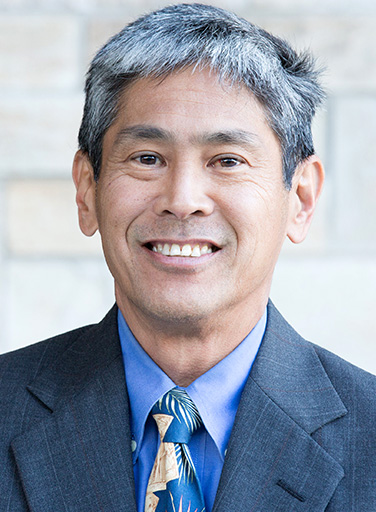 Sports Medicine
Advanced Arthroscopy
Joint Reconstruction
Board Certified
American Board of Orthopedic Surgery
Professional Affiliations
American College of Sports Medicine
American Orthopedic Society for Sports Medicine
Arthroscopy Association of North America
Hawaii Orthopedic Association (President 2001)
American Academy of Orthopedic Surgeons
Jay M. Marumoto, M.D. is Chief of the Department of Orthopedic Surgery at the Queens Medical Center in Honolulu. He is Board Certified in Orthopedic Surgery and specialty-trained in Advanced Arthroscopic Surgery & Sports Medicine. Dr. Marumoto completed this specialty training at the Southern California Orthopedic Institute (www.scoi.com), regarded as the premiere center in the U.S. for innovative techniques in Arthroscopic Surgery. Arthroscopic Surgery is a "minimally-invasive" technique that utilizes tiny incisions (usually 1/4 to 1/2 inch), fiber-optic camera-scopes, and miniature instruments to repair and reconstruct damaged cartilage, tendons, and ligaments. This training allows Dr. Marumoto to use "Advanced" techniques that involve "intra-articular suturing," (sewing and knot-tying) within the confines of the joint without the need for "open" incisions. Dr. Marumoto also completed specialty training in Reconstructive-Fracture Surgery in Switzerland at the AO institute's Davos Hospital (www.ao-asif.ch). Academically, Dr. Marumoto is an Assistant Clinical Professor of Orthopedic Surgery at the University of Hawaii.
He has published medical research and continues to lecture nationally and locally on advanced reconstructive surgery of the Knee (ligaments, tendons, cartilage, meniscus, arthritis and Knee Replacements); the Shoulder (rotator cuff, labrum, arthritis and Shoulder Replacements); the Ankle (cartilage, ligaments, Achilles); the Elbow (ligaments, Tommy John, cartilage) and many other sports injuries. He is Hawaii's most senior surgeon to hold memberships in America's most prestigious orthopedic sports organizations, the American Orthopedic Society for Sports Medicine (www.aossm.org), and the Arthroscopy Association of North America (www.aana. org).
Never far from sports, Dr. Marumoto was on the sidelines as Team Doctor for June Jones with the University of Hawaii Football team from 2001-2007, and can be currently found courtside with Gib Arnold's UH Men's Basketball Team. Dr. Marumoto is a local boy, born and raised in Honolulu. He is very proud of his family roots: His late grandfather, former Supreme Court Justice Masaji Marumoto, and his mother, retired State Representative Barbara Marumoto, have built a strong sense of community that Dr. Marumoto embraces.
Specialty Training
Arthroscopic Surgery & Sports Medicine | Southern California Orthopedic Institute
Reconstructive-Fracture Surgery | AO Institute | Davos, Switzerland
Orthopedic Surgery | University of Hawaii
Medical School | University of Hawaii
Academic Appointment
Assistant Clinical Professor – Orthopedic Surgery, University of Hawaii
Team Physician – University of Hawaii Football and Athletic Department